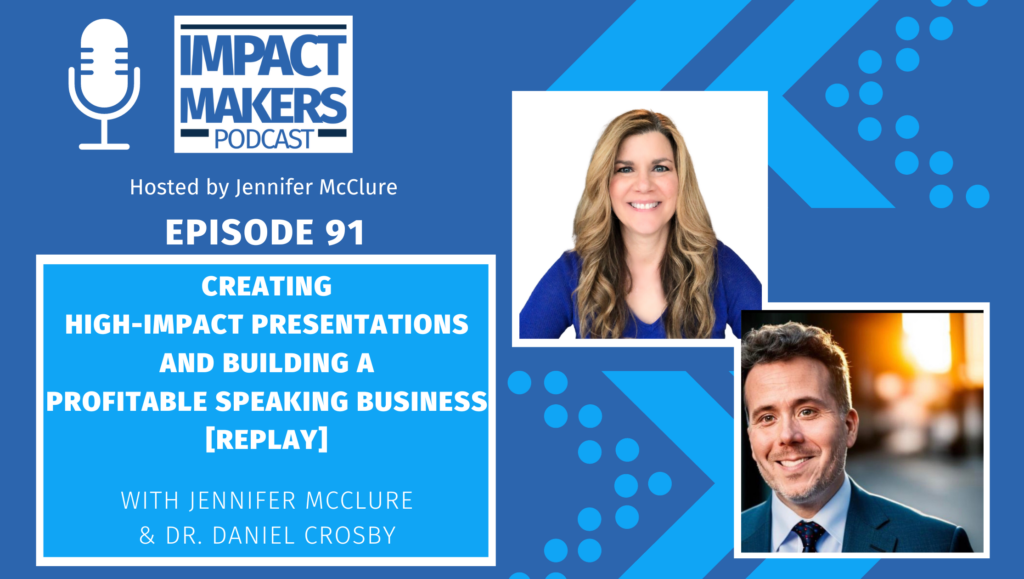 I've had the best job in the world for over 10 years now – where I have the privilege of speaking on stages and in training rooms to groups of leaders around the world about how to increase their influence, focus strategically, and make a positive impact at work and in life.
When I stepped out on my own in 2010 to start my speaking business, I had a little bit of experience, a healthy dose of confidence, and a whole lot of hope that I could build the relationships, and create impactful presentations that would result in a successful speaking business.
But like a lot of things in my life where I tend to jump off the cliff first, and then think about my parachute later, I wasn't fully prepared for what it would take to find my lane, to determine how to set my speaking fees, or how to become a recognized expert.
So, queue admission into the school of hard knocks, where I've gained quite an education along the way, and as a result, have ultimately managed to build a business and life that I truly love.
Last year, my friend Dr. Daniel Crosby – who is a great public speaker himself, and was a also my guest on episode 14 of the Impact Makers Podcast, where he talked about understanding human behavior to do well, do good and do you – asked if I would join him on his Standard Deviations podcast to talk about what it takes to create great presentations — and if you're into that kind of thing, how to actually get paid to speak, which is one of the most frequently asked questions we both receive.
Over a year later, the content of our conversation is still accurate and timely, and I continue to hear from people in Dr. Crosby's audience who have found it helpful. So I asked him if I could share it with you today, and if you're interested in crafting great presentations, and/or getting paid to speak, I think you'll find it helpful.
Topics Discussed In Today's Episode:
My path from HR executive to professional speaker, and why I felt like I needed at least 20 years of work experience before starting.
How giving away 10% of my time to help others helped me to get started as a speaker, and discover the work that I truly loved.
My personal recipe for crafting a great presentation.
What comedians and preachers can teach us about giving great presentations.
What adult learning theory tells us about what makes for a good speech.
Strategies for determining your speaking fee, what can happen if your price is too low, and how to get paid more.
Three books that I recommend for speakers to help with picking a lane, determining your pricing strategy, and building a memorable brand.
What Dr. Crosby did that 10x'd his speaking revenue.
3 concrete steps to take to build a profitable speaking business.
LISTEN TO IMPACT MAKERS PODCAST – EPISODE 91
Listen on Apple podcasts, Google podcasts or Spotify
People & Resources Mentioned In This episode:
FREE RESOURCE: 10 Tips To BUILD YOUR BRAND and LAND Gigs as a Speaker!
Impact Makers Podcast Episode 014: Understanding Human Behavior to Do Well, Do Good and Do You with Dr. Daniel Crosby
Standard Deviations Podcast Episode 14: Jennifer McClure – On Becoming a Public Speaker
Million Dollar Speaking: The Professional's Guide to Building Your Platform by Alan Weiss
Million Dollar Consulting: The Professional's Guide to Growing a Practice by Alan Weiss
The Wealthy Speaker 2.0: The Proven Formula for Building Your Successful Speaking Business by Jane Atkinson
Platform: Get Noticed in a Noisy World by Michael Hyatt