In the wild world of HR, I come across many HR people who either hate the profession or feel that everyone hates them.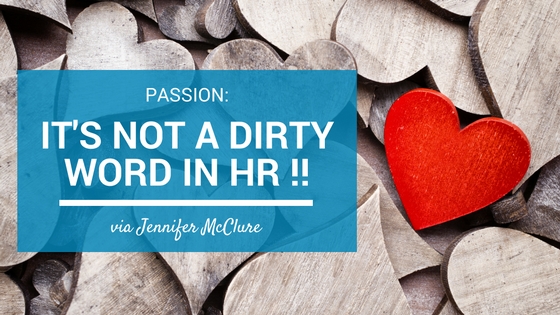 There are blog posts about the death of HR.  Magazines love to fill themselves with how the profession is failing.
Today's guest post is from my good friend and mentor Steve Browne, who is Executive Director of Human Resources at LaRosa's, Inc. a regional Pizzeria restaurant chain employing over 1,400 Team Members. Being passionate about HR is a subject that Steve is uniquely qualified to talk about – because that's how he's consistently described by others. Learn more about Steve at the bottom of this awesome post.
HR is tough. It is.
That's because we have to deal with people and people are tough. However, that's also the BEST reason to be in HR! Seriously. The main reason I went into HR was to mess with people. Trust me. It's allowed.
When it comes to "passion", some people tend to think that it's not appropriate in the work environment. Unfortunately, because many people aren't passionate at work, they often feel disillusioned and are thinking about how to leave their employer more than they're seeking how to drive performance.
The reason the TV shows "The Office" and "30 Rock" are so popular is because people know folks that work beside them who are reflected in the characters of the shows.
People who love what they do scare us too! Really. People who are passionate are often under suspicion of not being genuine or just a cheerleader who doesn't have a clue. That's sad. We've come to a point in work environments where drudgery is often preferred to enjoying what you do! Think about that.
HR, more often than not, is the catalyst of this drudgery because they don't see the ability, or avenue, to be passionate at work. This needs to change! HR professionals have to ask themselves – "If this is so bad, then why am I doing it"?
HR people who aren't passionate should get out of HR.
Sounds harsh – but it would be better for you and the profession if you went into a field you were passionate about.
So can you be passionate about HR these days ? The answer is a resounding YES! Here's how:
1)       JUMP IN OVER YOUR HEAD
Get away from your desk and into your people. Your desk doesn't miss you as much as you think it does. Your people do.

Too often HR's answer to people is – "I'll get back to you" – when we never intend to do it. Stop this! Get in front of your employees and let them know that they do exist, they're valuable and that you (and the company) appreciate what they do.
2)      BE CONSISTENT
Get out of the fairness and compliance mode. Compliance is the law. We can't change laws, so quit trying to.

Be consistent with how you handle situations and understand that the majority of what we do is gray and not black and white. Consistency is essential and people will see how "fair" you really are when you're consistent.
3)      BE GENUINE
Who likes fake people? Anyone? You can't teach this. You either are genuine or you aren't. And your employees know it right away.
If you knew me and saw my office, you'd hear my iPod blaring, and see my lava lamp bubbling next to my Magic 8 Ball and the sword on my wall. I also just got a bobble head made of myself! (A gift from a vendor.) I only wish it was a tie dye shirt versus a blue oxford!
I'm passionate about everything I do. Honestly. More often than not people respond to this positively and most of them say that HR at our company is better because this is the tone that HR sets:
Love what we do and what you do!
Give it a try. Passion is awesome! Passion is critical! And – HR MUST be passionate !! – @sbrownehr
———-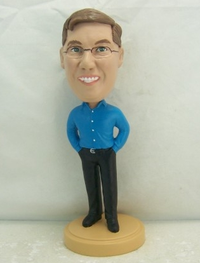 Steve Browne, SPHR is an HR pro who is passionate about connecting people. He runs an internet message board (the HR Net) – with over 7,500 global subscribers – and enthusiastically facilitates monthly HR Roundtable meetings in Cincinnati. Steve actively serves on the SHRM Board of Directors, and is a popular speaker at HR Conferences, HR Associations and business/community groups.
Want to be a part of the HR Net? Let Steve know! Follow him on Twitter at @sbrownehr.