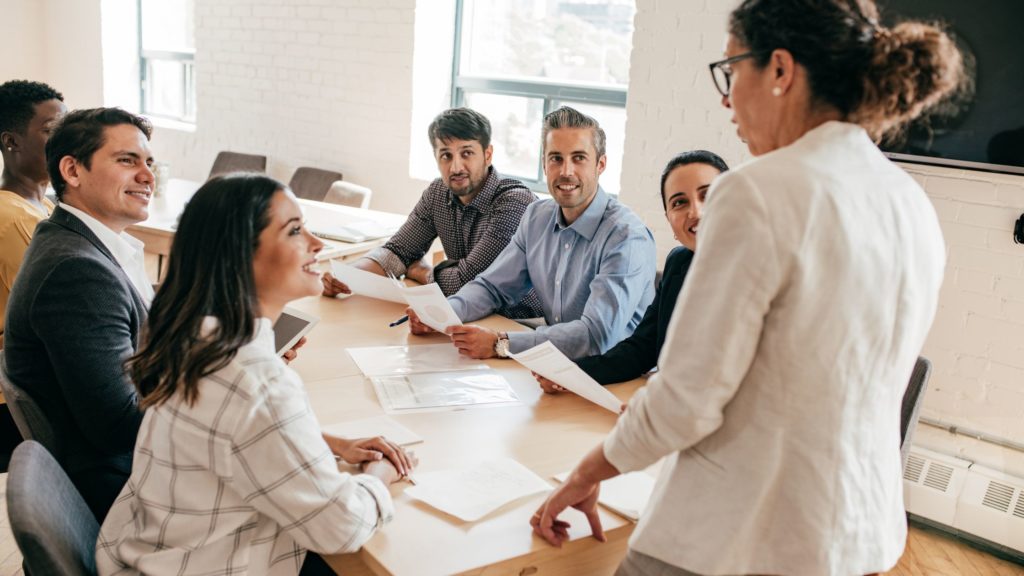 I don't know if you're like me, but I still find it hard to believe the world changed completely for all of us just over two and half years ago.
My business as a professional speaker and trainer went from "best-year-ever!" status to a big fat zero over three weeks. But I had friends and colleagues whose businesses thrived. Some even achieved their best year ever. Those who did were successful because they pivoted quickly to meet new demands and address new customer needs.
Many business leaders I've spoken with have learned valuable lessons over these years. They've learned about resilience, their ability to do and achieve hard things, and the importance of connecting people with a shared purpose in their work, even if only to survive and to keep moving forward another day.
So, as leaders, what can we learn from the recent past to prepare us – and our teams – for the dynamic future ahead?
Reflect on what went right, what went wrong, and celebrate too
One exercise I suggest is to take the time to review what went right – and what went wrong – in terms of how your organization responded when the World Health Organization declared the global pandemic on March 11, 2020.
That was a Wednesday. Your workplace probably looked very different by Monday morning. Just four days later, you were either working from home, or masked and gloved if your workplace was deemed an essential service.
Of course, none of this process went smoothly. But whether it took a few days, weeks (or even months), your organization figured out how to navigate the "new normal."
Since then, we've all been through a lot. But I hope you also take the time to celebrate what you and your teams were able to accomplish, even if it wasn't pretty or ideal.
What surprised me most but made perfect sense
One of the things I found most interesting about the world of work during the "new normal" was the bump in employee engagement that followed the shutdown.
Organizations like Energage, the research arm behind the nation's Top Workplaces program, reported engagement among award-winning companies (and those that aspire to be) jumped to 71 percent following several stagnant months in the low to mid-60s.
(If those engagement numbers sound high to begin with, they are. That's because Top Workplaces typically achieve engagement levels double the national average.)
Read More: Employees Did Plenty of Soul-Searching in 2021
What caused the engagement jump amid chaos
There are many theories as to why employee engagement made a positive leap during a decidedly not positive time. Energage research revealed the primary contributor: increased frequency and quality of communication.
If you think back to those unprecedented times, I'm willing to bet this was probably true for your workplace too. Leaders were holding frequent meetings via Zoom or Teams to share what they knew to be true that day and what plans were for tomorrow.
They checked in on employees more frequently to ensure they had the resources to do their jobs – and to ask if they were okay. Leaders were also more available to answer employee questions. We found creative ways to stay connected. Employees felt appreciated. They felt valued.
Am I right?
In other words, as leaders, we were more visible and accessible during the crisis than ever before. That's what brought people together in the workplace. More than ever before.
But then engagement slipped away … again
Unfortunately, there was little time for celebrating those record-high engagement numbers. According to Energage, employee engagement numbers dropped back to pre-pandemic levels by September 2020. And they've remained there ever since.
Ugh, what happened?
Many things, including the George Floyd killing in May 2020 and the resulting tensions related to racial injustice felt worldwide. Add to that increased layoffs, closed businesses, hope followed by disappointment, plus increasing fatigue from stress and change.
Employee (and leader) burnout was – and is – real. As companies struggle with how to deal with burnout, its effects are wreaking havoc as we continue through the Great Resignation and Great Reset.
All of this resulted in leaders communicating less with their employees than in the beginning months of the pandemic. Unfortunately, as employee communication reverted to pre-pandemic "normal," so did employee engagement.
Maybe you had a similar experience. Communication increased, employees felt well-informed, people pulled in the same direction. But as new routines emerged, energy dissipated, communication waned, and check-ins became less frequent. And so did the sense of connection.
If this sounds familiar, consider the actions you can take to improve employee engagement. We did it once and we can do it again.
Why leaders should care about employee engagement in first place
Employee engagement is essential for a variety of reasons. Generally, employee engagement drives performance and retention. When employees are engaged, they want to stay with the company and give their best every day to help achieve company goals. They're also willing to recommend and refer others to your organization. And a lack of engagement is one of the reasons why employees quit.
Read more: What Is Employee Engagement, and Why Is It Important?
As we proceed through 2022, many companies struggle to keep their best people and attract top talent. Taking steps to improve employee engagement is a worthy investment. It makes good business sense. You'll make a positive impact on your culture as well as your company's bottom line. Not to mention, employee engagement is one of the qualities of a great workplace. Remember when I said Top Workplaces achieve engagement levels that are double the national average?
The pandemic taught us two ways to improve employee engagement
Don't forget: Visibility + Accessibility = Engagement
Combining research and firsthand experience we gained from the pandemic, here are two action steps you can take – starting now – to make a positive impact on employee engagement:
1. Reinvest in meaningful communication and connection
In the early days of the pandemic, many leaders were more visible and accessible to their employees than ever before, which was a factor in increased employee engagement. It's important to think beyond weekly or monthly team meetings and to look for ways to check in on your people individually. Yes, even if you have a large team.
Look at your calendar and set aside time for formal and informal team and individual communication, even if it's just to ask how people are doing and if they need any support or resources in their work or life.
Remote and hybrid work environments require leaders to initiate communications since there are fewer opportunities for hallway conversations, impromptu chats after meetings, or the occasional drop-ins to ask a quick question.
Read More: Remote Employee Engagement – Challenges, Activities, & Ideas
2. Make employee appreciation and recognition part of your culture
Challenge yourself to recognize and appreciate your team members more often. I know, I know. You think you're doing a great job with that already. Most of us do. But most of us are wrong.
Consider these stats:
Only 67 percent believe the people who deserve recognition actually receive it. That suggests a huge gap between who we're recognizing and what employees want to see. (Energage)
29 percent say they'd willingly give up a week's worth of pay for more recognition from their employer. (Bonusly)
When employee recognition isn't prioritized, many employees (61 percent) feel underappreciated. (Energage)
Employees who feel appreciated are 5x more connected to their workplace culture. (Workhuman)
Early in my leadership journey, one of my team members took the time to give me some valuable feedback when turning in her resignation. She was leaving because she didn't feel like I knew what she did in her day-to-day work.
After being initially confused by that statement – I mean, I assigned her the work, so I assumed it meant I knew what she was doing – I asked her to tell me more. It turns out that what she really meant was that she didn't feel appreciated for the work that she was doing.
At that time, my leadership style was similar to how I liked to be managed: When we agree on what needs to be accomplished, you can leave me alone, and I'll get it done. If I need you, I know where to find you.
Thankfully, this person took the time to teach me a valuable lesson as a leader. Not everyone wants to be managed like me. And EVERYONE wants to feel valued and appreciated.
As a result of our conversation, I set a personal goal to become more intentional about showing appreciation for my team. I asked about the projects they were working on and offered my support, even if they didn't ask. I put time blocks on my calendar to connect informally with each team member each week for this very reason.
Setting a goal and planning to recognize and appreciate my team members ensured that it happened. As the saying goes, what gets scheduled, gets done. Don't leave employee recognition and appreciation to chance. It can and does make a difference.
We've got this
A lot has happened in our lives and the workplace over the past couple of years. But if we can learn from what worked – and what didn't – we can ensure that this difficult period in our history helped us to grow and do better as leaders for our people.