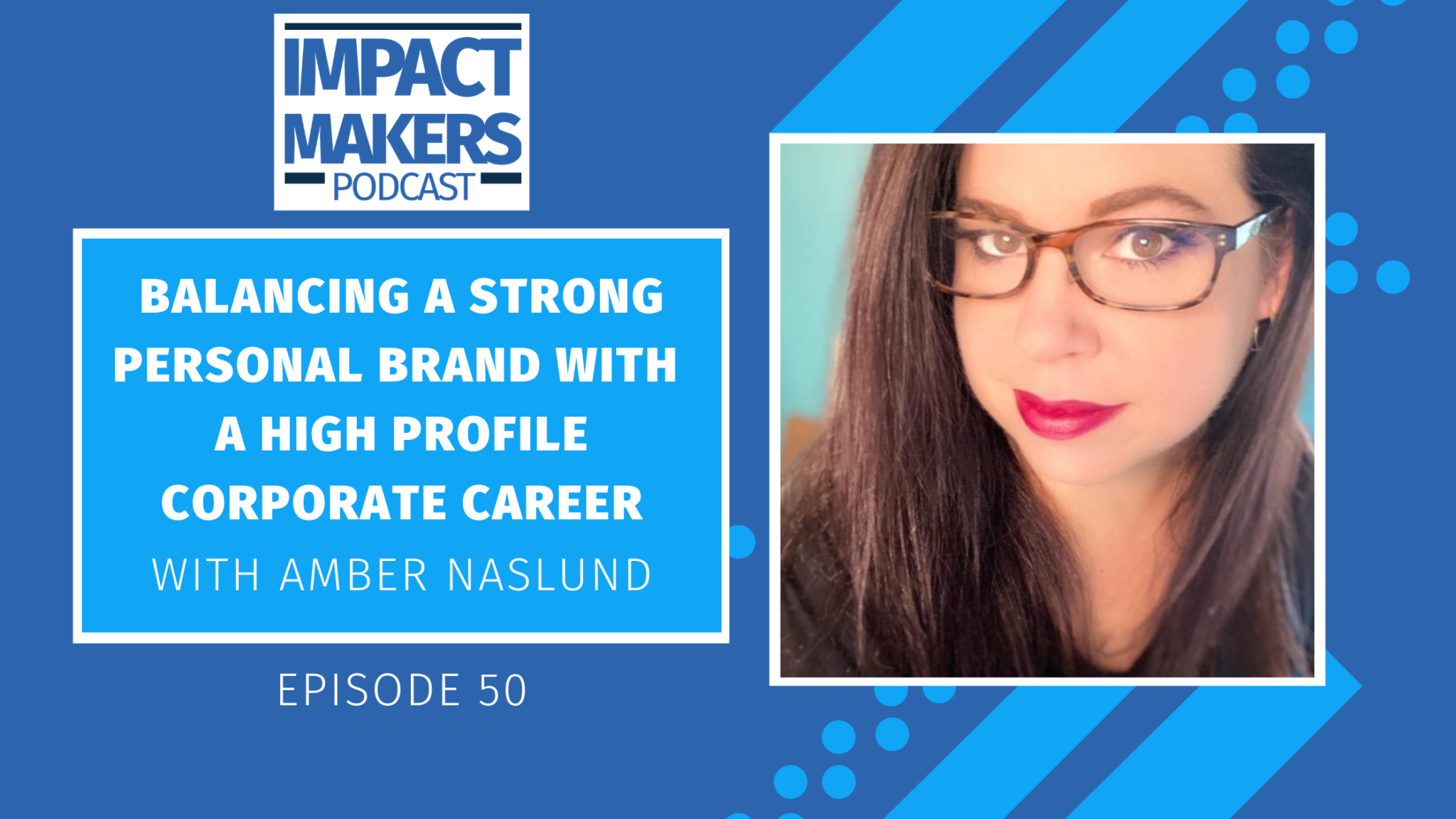 If you're a regular listener of the podcast, you've heard me talk with several previous guests that I first connected with back in the somewhat golden days of blogging, and the beginnings of social networks like LinkedIn, Twitter and Facebook.
Although I'm not sure how I originally came across my guest on this episode, I know that I was a regular reader of her very popular blog called Brass Tack Thinking during that time frame.
Through great writing and a relatable voice, she shared experiences, practical advice, and marketing expertise, that was extremely helpful to me, and thousands of others, in building a personal brand, and in building a business that connected with those that I wanted to serve.
Then, one day in January 2010, she wrote a blog post that was titled – "The Equestrian's Guide to Reaching Your Goals" – and as a fellow adult amateur equestrian, I loved how she linked lessons she had learned from horseback riding to setting foundational goals for the next year.
That was it. We were destined to be the best of friends. Or, at least virtual horse buddies. 🙂
To this day, we love sharing, commenting and liking pictures of our horsey adventures online, and I hope we'll actually get to meet at a horse show or an industry conference or event sometime in the future.
But, since that doesn't look like it will be able to happen any time soon, I thought that asking her to join me on the podcast would be fun, but also really valuable for both me and you. She's still doing great work, and continues to share her thoughts and ideas freely in order to help others.
Amber Naslund is a 20-year veteran marketer, and in that time she's worked with some of the biggest companies, the freshest startups, and everything in between.
In her current role as a senior consultant at LinkedIn, she advises top global clients on their digital content marketing strategies, and their overall approach to using LinkedIn, while on a mission to prove that companies can build compelling, authoritative B2B brands without being dull.
Amber is also the co-author of the best-selling social media handbook The Now Revolution, and when she's not working on her next book, article, or industry talk, she's restoring her brain cells on horseback, or spending time with her kid (who's also an accomplished equestrian already), and her rescue dogs.
In this episode, Amber and I chat about what it was like for her to go from industry darling, to best selling author, to failed entrepreneur, and what she discovered about herself in that journey that helped her to rebuild her confidence, and fuel her success today.
We also talk about what it takes to build a strong and authentic personal brand and platform in today's noisy world, as well as what to consider when balancing a strong personal brand with a high profile corporate career.
Topics Discussed In This Episode:​​
What an entrepreneurial failure taught Amber about herself, and how it set her up for future success.
What it's like being a woman out front in the tech industry sharing your ideas.
Advice for someone who asks how they can build a loyal following online.
Amber's thoughts on whether it's necessary to be on all of the online platforms if you're trying to build your personal brand.
The difference between being authentic and being genuine, and why it's important for personal brands.
Why Amber is comfortable talking online about sensitive topics like mental health, imposter syndrome, and failures in business.
Amber's journey toward understanding imposter syndrome, and how she's come to view it as a normal, and real, part of the process.
How sharing your own vulnerabilities can be helpful with addressing imposter syndrome, and foster trust with your community.
3 tips for those who are interesting becoming thought leaders.
IMPACT MAKERS PODCAST – EPISODE 50
(Email subscribers – click HERE to listen to the podcast.)
Key Quotes From This Episode:
"Being a thought leader isn't the goal, it's the result. So, every "thought leader" started as a nobody that no one had ever heard of, that didn't have an audience. That stuff comes with your willingness to show up first, and put more into the community than you're asking to take out. So make all of the deposits up front, share the knowledge, be generous, be effusive with how much you're willing to put in, and the results come. But it has to go in that order." ~ Amber Naslund
"When we feel seen, and we feel that sense of belonging to something that is bigger than us, but still imperfect, it's okay for us to be imperfect. That's an incredibly relieving, reenforcing and validating feeling as humans, and we could all use a little bit more of that right now." ~ Amber Naslund

"The world doesn't have your point of view, so there's really no harm in seeing what you can add that's unique, even if the conversation itself is not." ~ Amber Naslund
People & Resources Mentioned In This episode:
The NOW Revolution: 7 Shifts to Make Your Business Faster, Smarter and More Social by Jay Baer and Amber Naslund
Impact Makers Podcast Episode 049 – Discovering the Hidden Forces That Drive You to Do Your Best Work With Todd Henry
Connect with Jennifer:
Send her a message [https://jennifermcclure.net/contact/]
On LinkedIn: http://www.linkedin.com/in/jennifermcclure
On Twitter: https://twitter.com/JenniferMcClure
On Instagram: https://www.instagram.com/jennifer_mcclure/
On Facebook: http://www.facebook.com/JenniferMcClureSpeaker