Today's guest post is from Steve Browne – Executive Director of Human Resources at LaRosa's, Inc. – a regional Pizzeria restaurant chain employing over 1,400 Team Members. Unable to attend the HRevolution 2010 UnConference held this past weekend in Chicago, IL due to family obligations, Steve kept up with the discussion via the #HRevolution hashtag on Twitter. His post conference thoughts as an HR practitioner and passionate member of his profession are below.
———-
I am so geeked after following #HRevolution this week on Twitter and also reading many of the "Post Revolution" blogs. Really, that's not just shameless flattery.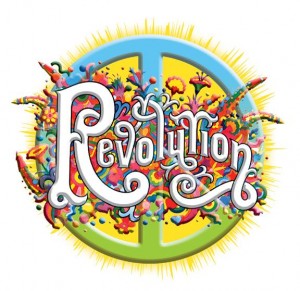 You see, I'm an HR practitioner!!
And, may I add, I am unabashedly proud and passionate about that, and Human Resources in general!!
All of the pieces I've read have made me even more insanely jealous that I wasn't able to attend this wildly successful UnConference. I wanted to meet the folks I'm connected with on Twitter and be part of an HR Think Tank. It is brilliant and I hope it truly is only the start of a continued effort to gather thought leaders who are changing the face of a profession. It's a healthy forum and I'm so encouraged that it hasn't fallen into the traps that a traditional environment can offer.
The one thread I keep reading through the summaries is "What do we do next?" or "What do I do next?".
That's an obvious response to the great energy that was created and it is another encouraging sign that this isn't going to be some short-lived fad or electronic supernova.
As someone who didn't go, let me offer this as a possible "next step":
We need to bridge the gap between the HR practitioner and the Social Media folks who are constantly putting out more and more phenomenal material and resources.
I can hear the "Duh!" from you as the reader already!
However, your "Duh!" isn't being heard or read. You see, I'm one of those odd HR practitioners who is connected and loves it. The VAST majority of my peers aren't connected, don't "know how" to be and many are frankly (and mistakenly) afraid to be connected.
This isn't a social media thing. It's just exponentially more visible now how entrenched and hidden HR has become. People are more afraid of what to do to the point that they are paralyzed by this both within their organizations and in their profession.
Countless blogs, articles and sessions take HR and bemoan its shortcomings, faults and predicted demise.  Makes you want to go into the field – doesn't it?
I think the contrary. This is the MOST exciting time to be in HR and #HRevolution proves that. The question is:
"Are the most connected HR voices going to continue to communicate with each other – or are they willing to step forward to be evangelists to the masses who aren't connected?"
It's so cool talking with folks around the globe through Social Media, but I'm already noticing that I'm talking to the same people (and so are you). How can we be evangelists? Is someone (or a group of people) willing to do this?
I think that it's not only needed for HR, but for the people who are the thought leaders as well. I would love to see a list of Connectors who are HR practitioners go where the other practitioners are (chapter meetings, state conferences, SHRM National) and preach the "message" of where the future of HR is going and how to get connected. We can't keep trying to reach them on Twitter if they don't have an account!
#HRevolution brought together a great gathering of people who already share some forum of common space in Social Media. It's time to build the bridge to the "New World" and show the profession the value of what's being done. I'm excited and putting on my evangelist sandals even now . . .
What's your next step?
———-

Steve Browne, SPHR is an HR pro who is passionate about connecting people. He runs an internet message board – (the HR Net) – with over 5,500 global subscribers  and facilitates monthly HR Roundtable meetings in Cincinnati. Steve actively serves on the Ohio HR Conference Committee and is also a popular speaker at HR Conferences, HR Associations and business/community groups. His HR street cred includes serving as a past President of the Greater Cincinnati Human Resources Association and being named HR Professional of the Year in Greater Cincinnati.
Want to be a part of the HR Net? Let Steve know! Follow him on Twitter at @sbrownehr.